Gyproc- en interieurafwerkingen op hoge kwaliteit
Vaak worden Gyprocwerken onderschat, of worden er fouten gemaakt. Denk maar aan barsten of oneffenheden die zichtbaar blijven na de definitieve afwerking. Soms komen onregelmatigheden maar tevoorschijn na verloop van tijd.
Wij garanderen, door gebruik van de juiste materialen en manier van werken, een blijvende rechte, haakse en vlakke afwerking.
Voor allerhande andere interieurwerken kan u eveneens bij ons terecht, denk maar aan verdoken gordijnenbakken, verborgen indirecte verlichting, afwerking van bvb buizenkokers, uitwerken van ramen, deuren, koepels, gyproc wanden, plafonds,…
Meer voorbeelden vind je terug in onze realisaties.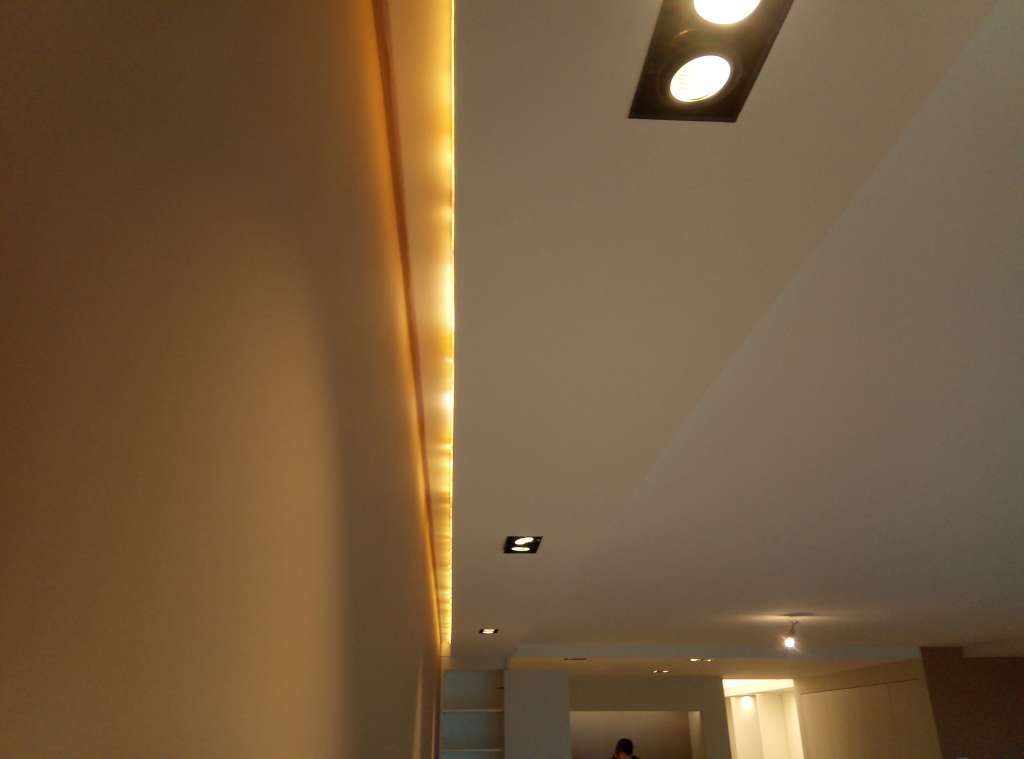 Binnendeuren op alle maten
Wij maken uw binnendeuren zoals u ze wil. Alles is mogelijk, van standaardmaten tot deuren op volle hoogte of breedte. Eenvoudige of verborgen scharnieren, pivots,… Klant is koning!
Voor deuren zonder omlijsting werken wij op een eigen systeem, zo zijn we niet gelimiteerd door beperkingen bij bekende systemen! Hierdoor kunnen we vaak goedkopere alternatieven voorstellen die toch strak, stevig én modern zijn!
Meer voorbeelden vind je terug in onze realisaties.